Summer Spotlight: Carrie from Carrie This Home
The Summer Spotlight focuses on great ideas for the home from a different blogger each week. This week the spotlight is on Carrie from Carrie This Home.
The Summer Spotlight is a collaborative effort to showcase great ideas from a different talented blogger each Friday throughout the summer months. Follow my co-hosts and I online to see the great ideas we share year-round:
Facebook / Twitter / Pinterest
Katie of View from the Fridge
Facebook / Twitter / Pinterest
Facebook / Twitter / Pinterest / Instagram
Facebook / Twitter / Pinterest
I'm Carrie from Ideas for the Home by Kenarry® here today to cast a spotlight on the very talented and wonderfully named Carrie from Carrie This Home. When I first started blogging, I was immediately drawn to Carrie and her site for obvious reasons. She really has the perfect blog name, doesn't she? I only wish I'd thought of it first! When I reached out to her with a few questions early in my blogging days, she was quick to respond and incredibly helpful. I liked her immediately and have been following along with her great ideas for the home and her sweet family ever since.
When I contacted Carrie about featuring her blog in the Summer Spotlight, she filled me in: "I don't have it all together. A little bit of coffee and a LOT of Jesus helps me get through the day. I am a 30 something wife and stay-at-home mom. I grew up in the suburbs of Chicago and still bear my "Chicaaaahgo" accent at times. I love frozen mochas, crave quiet time, and enjoy laughing at with my husband. I married my college sweetheart who I affectionately call 'The Hubby'. We've been married for 12 years and have two energetic children that keep us on our toes!"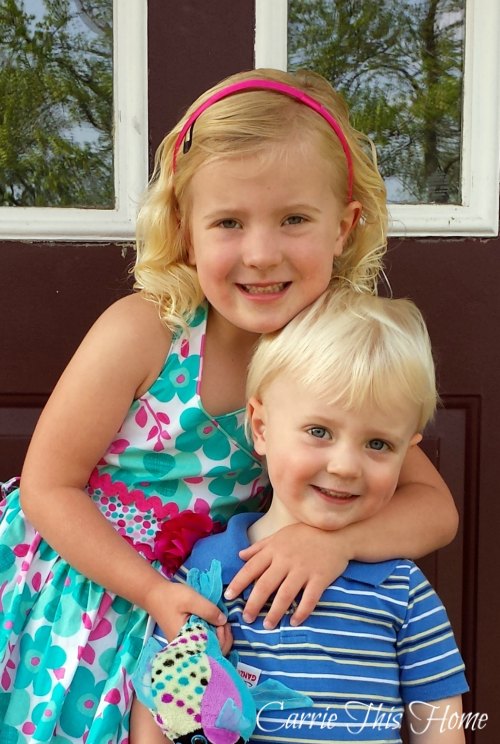 Most days you'll find Carrie doing one of four things: playing games with her daughter, constantly kissing her son on the cheek, spending too much time on Pinterest, and racking her brain trying to think of what to eat for dinner tonight. She loves to share inspiration with her readers that makes life a little easier. Some of her favorite inspirations to share are easy DIY projects, ideas that make life easier, and easy recipes (She's a self-proclaimed lazy cook!).
Here's a little taste of what Carrie This Home is all about:
NOTE: If you love these ideas from Carrie This Home, please click through to her site and pin from the original source. Links are above each photo.
A Love of Food
Carrie says she tries to keep a somewhat regular workout routine to balance with her ongoing love affair with food. Who can blame her? Life is always better with a little cookie dough, right?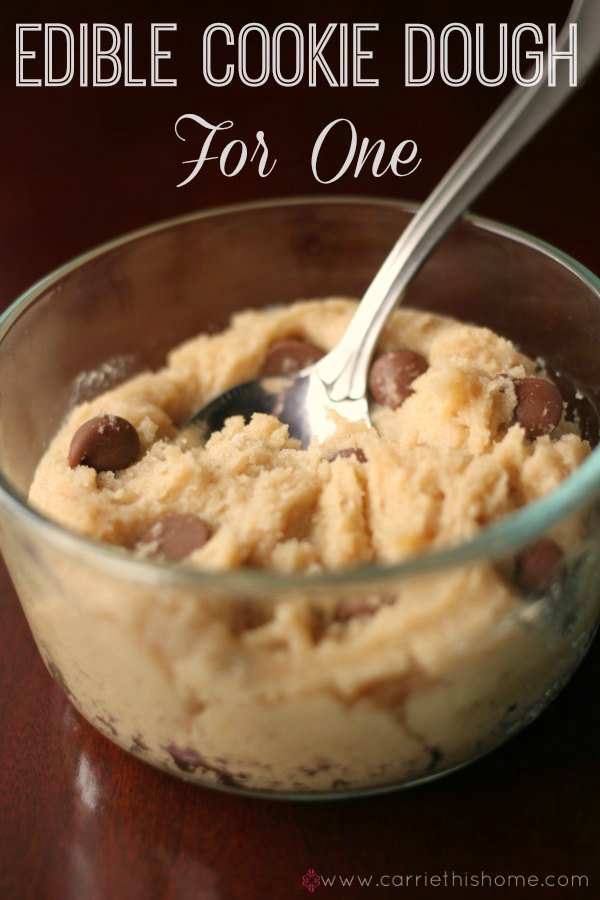 Affordable Home Improvement
You won't believe how a few low cost changes can make such a big impact, especially in a small space. See how Carrie updated her guest bathroom and gather her tips for taking on a DIY project like this without breaking the bank.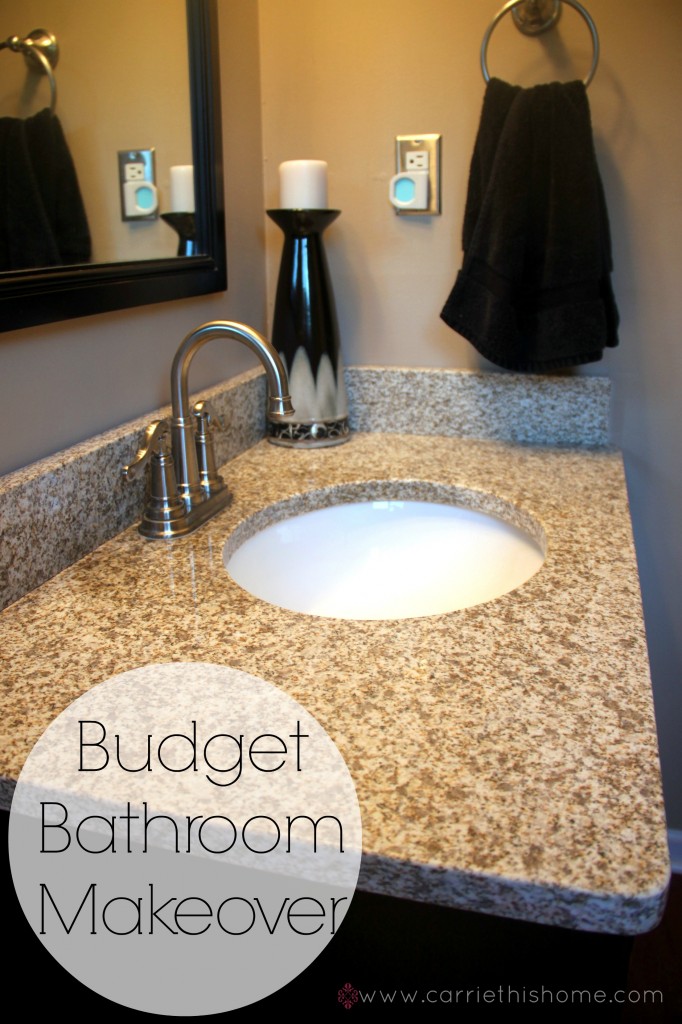 When you're done checking out her bathroom, take a look at her master bedroom makeover. I can hardly believe what a difference she made for only $30! I don't know which I love more, the gorgeous blue color she chose or that fantastic art/photo gallery over her dresser.
Budget Master Bedroom Makeover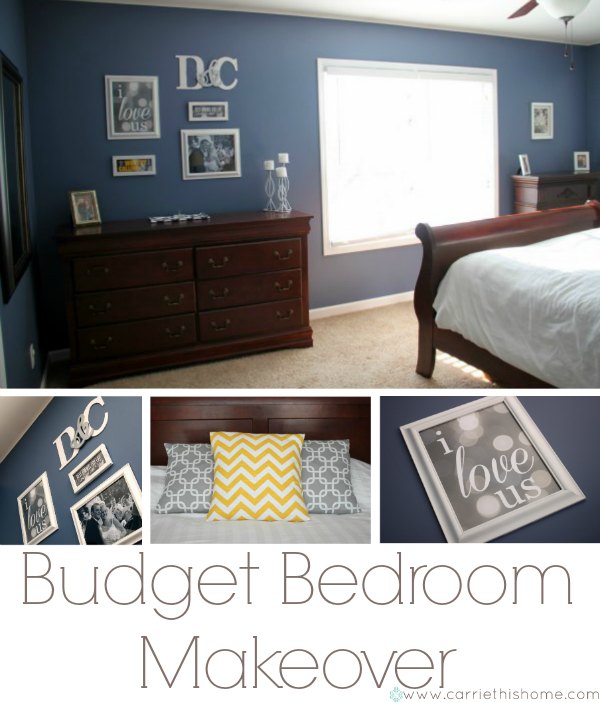 DIY Home Decor
Love the look of photos on canvas, but don't want to pay the big prices? Carrie shows you how easy it is to create your own photo canvas with realistic matte finish in this great tutorial.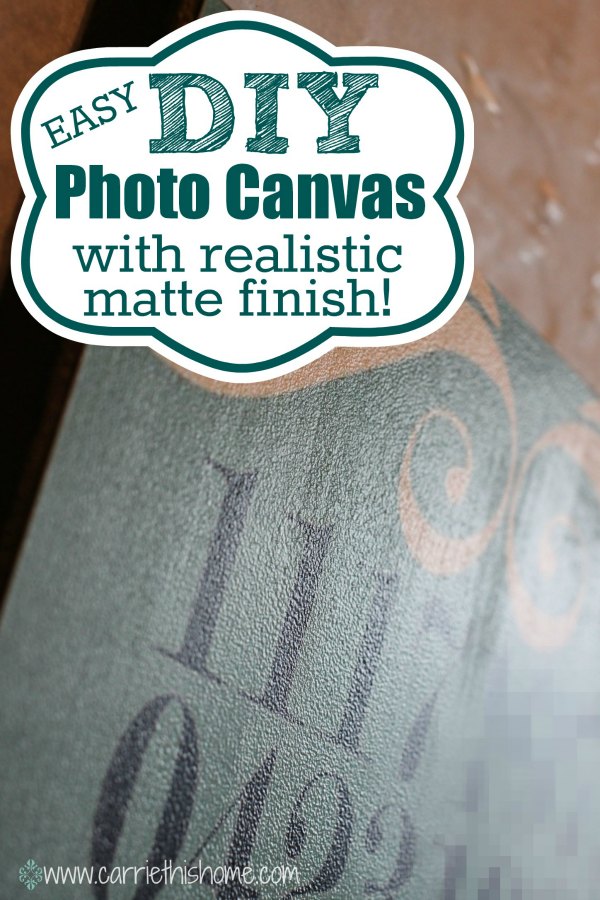 Practical Life Tips
If you have little kids like I do, by mid-summer your outdoor toys are starting to look a little grungy and bug covered. Carrie offers great advice about how to get them sparkly clean again.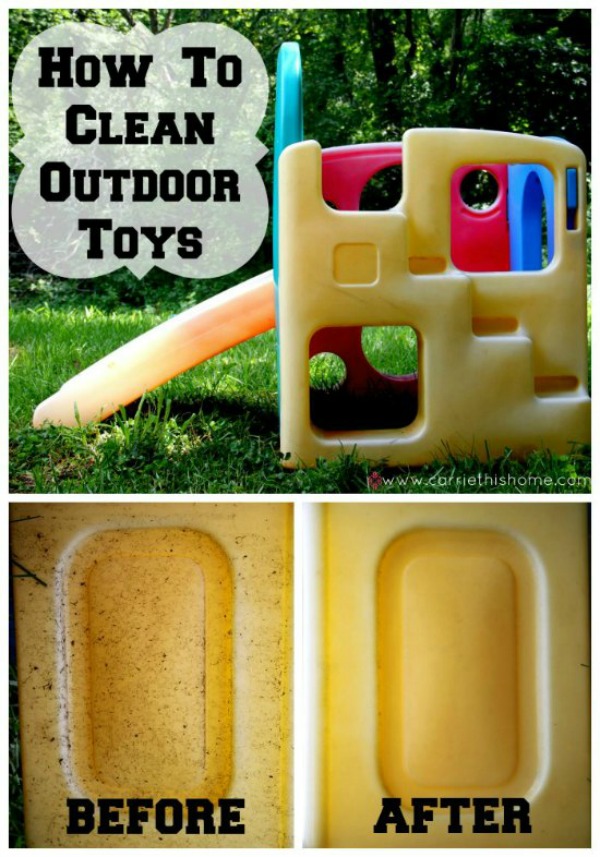 Carrie and her family of four live on one salary. If your family does too, you'll love her advice about easy ways to save money on food, personal care, home decor, parenting needs and more.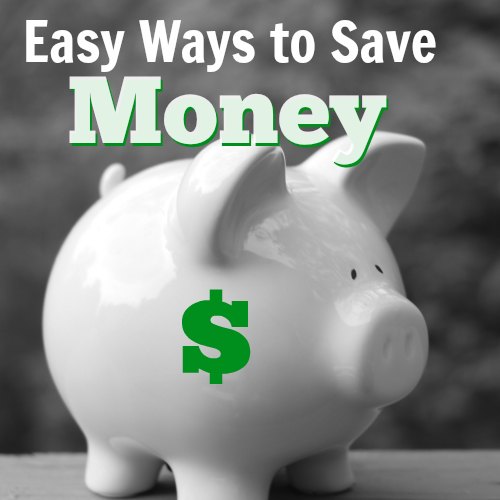 Encouraging Words
Sometimes as a stay-at-home parent you can feel like "life is a never-ending load of laundry." I truly appreciate Carrie's honesty as she writes about motherhood, life struggles and making-it-all look effortless day after day when sometimes you just want to cry you're so tired. If today is one of those kind of days for you, swing over and read her encouragement for worn out moms. You'll be glad you did.
Encouragement for Worn Out Moms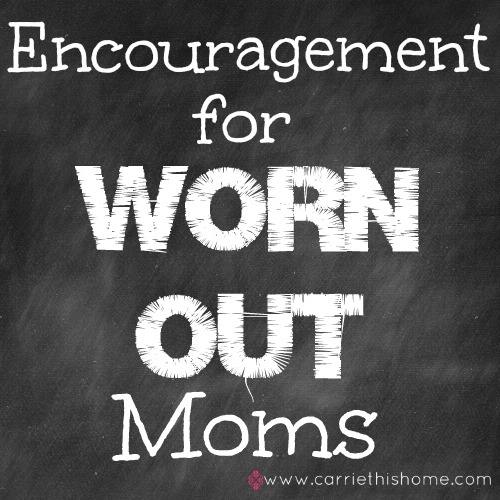 A huge thank you to Carrie for allowing us to share a small taste of what her blog is all about in today's Summer Spotlight. If you love the practical life tips, encouragement and DIY projects we've featured today, be sure to follow her:
Facebook / Twitter / Pinterest
———-
If you enjoyed this feature about Carrie from Carrie This Home, you may want to check out the other bloggers we've featured in the Summer Spotlight.